Scuba Diving Spain is one of our best dive sites in the world
Although not a traditional tropical diving destination, Spain still has a lot to offer. Scuba diving in Spain will give you some of the best diving experiences in Europe. Whether you want to dive the Mediterranean or the Atlantic, Spain has some of the best diving in Europe, just a stone's throw away. So read on to find out the hottest places to dive in Spain.
Location
The Canary Islands – Atlantic Heaven
the the Canary Islands are a relatively short two-hour flight from the Spanish mainland. Nestled off the coast of Morocco, the islands are a pure diving paradise in the Atlantic Ocean. The archipelago consists of several islands, although there are 8 main inhabited islands. The four largest are Tenerife, Lanzarote, Gran Canaria and Fuerteventura, and are those with the most dive centers and dive destinations.
Marine life in the Canary Islands is rich and you can encounter a wide range of creatures of Mediterranean origin and Atlantic species. Encounters with angel sharks are common, with canaries being one of their breeding grounds in the eastern Atlantic. The canaries are also home to a healthy population of barracuda, wrasses, damselfish, octopus and moray eels. If you are lucky at some sites you may encounter dolphins and fin whales.
You can also regularly encounter stingrays, with 5 species commonly found in the waters off the canaries. These include the round, eagle, common, electric marbled and butterfly ray. If that wasn't enough, you can occasionally encounter bull rays and manta rays have been known to pass by.
Another big draw is the abundance of turtles in the waters around the Canary Islands. 6 of the seven species of turtles can be found, including the majestic leatherback turtle. The only species of turtle that is not found in Canarian waters is the flatback sea turtle.
Depending on your passions, you can target the island you want to visit. While all have great marine life, Gran Canaria is best known for its abundance of wrecks (over 50), while Fuerteventura offers divers stunning underwater topography and lava formations. Lanzarote and Tenerife are best known for their rich and diverse marine life.
Despite being geographically separated from the Spanish mainland, the Canary Islands easily makes it onto the list of top 10 scuba diving destinations in Spain!
Scuba Diving in Spain – Jewel of the Mediterranean L'estartit
L'estartit is one of the jewels of Spanish diving. The area is home to some great dive sites and is the gateway to accessing the marvelous Medes Islands. You can dive in L'estarit all year round, making it a rare destination among Mediterranean dive destinations that tend to close for the winter.
As soon as you slip into the water off Le'stariat, the wealth of marine life, flora and fauna hits you hard. Because the site has been protected since 1990, the marine life is varied and concentrated in a small area. In the right season, you can regularly encounter tuna, barracuda, eagle rays, scorpion fish, lobsters, crayfish, conger eels and a wide variety of nudibranchs. Some divers claim that all wildlife found in the Mediterranean can be found in the waters of L'estartit.
In terms of conditions, the best time to dive in L'estartit is usually summer when the water temperature can reach 25C/77F. While visibility is often very good, ranging from 10 to 30m/32 to 98ft.
L'estartit dive sites are varied with something for all levels of divers. Their depth varies from 10 to 50 m/32 to 164 feet. Some of the most famous sites include Reggio Messina Wreck, Puig de La Sardina, Pedra de Deu, Dolphin's Cave, La Pedrosa and Carall Bernat, to name a few. If you're thinking of scuba diving in Spain, the coast of L'estartit and the Medes Archipelago are definitely worth a week or two of your time.
Cartagena – Cabo de Palos
Another legend of Mediterranean diving – Cabo de Palos in Cartagena would rightly belong on any scuba diving trip itinerary in Spain. Its location on the coast of Murcia gives this peninsula a unique geography and aquatic conditions. From the west, cooler, nutrient-rich waters arrive from the Atlantic Ocean. They collide with warmer Mediterranean waters coming from the northeast. This creates a flow of currents carrying nutrients and sustaining bottom life which can create one of the best Mediterranean dive sites as a by-product.
Cabo de Palos' main diving area is the Isla Hormigas Marine Park. The location offers a variety of dive sites for all levels of diver. Whether you want to nudibranch at 3m/10ft or explore a wreck on trimix at 60m/~197ft, you can do it all surrounded by stunning marine life. The region is rich in corals, groupers, tunas, amberjacks, barracudas, etc. it is even well known for its large seahorse population.
Some of the most popular dive sites around Isla Hormigas include Bajo de Fuera, Bajo de Dentro, Piles I, Piles II and Bajo de la Testa. Bajo de Fuera is famous for having 3 shipwrecks at the site of Sirio, North America and Minerva. Unfortunately, all three are only open to experienced divers as they are all over 40m deep.
A shallower wreck is found just off the coast of Isla Gomera. The wreck, which carried a large cargo of oranges on its last voyage, is known locally as Naranjito. The wreck sits upright on the seabed and the top of the wreck sits easily within recreational diving limits at 27 meters / ~88 feet.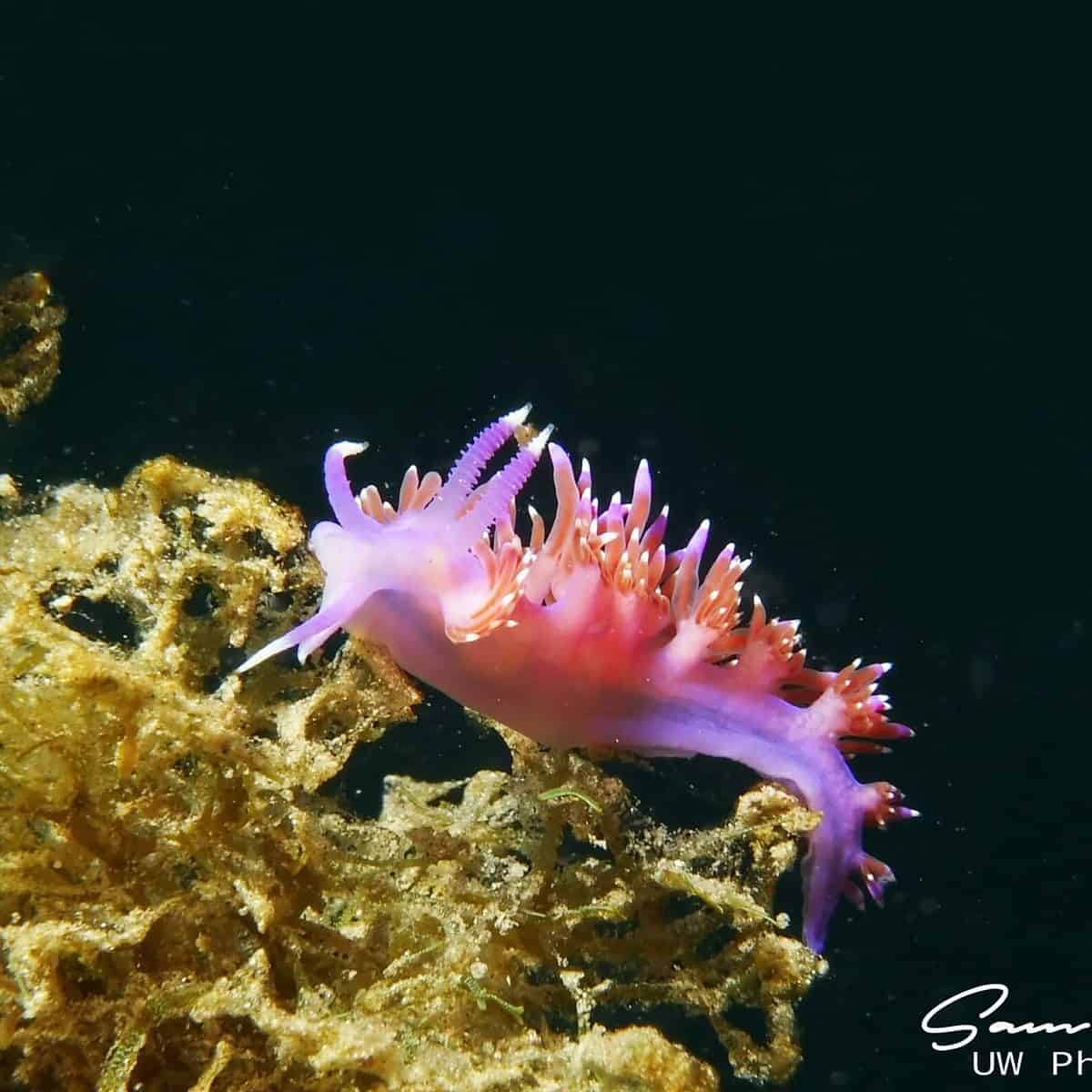 Advanced divers can also sample the delights of the Lilla steamer. This enormous Italian merchant ship is 120 meters long and rests in 44 meters of water with a deck at 35 meters. Victim of a submarine in 1917, the wreck has become an exciting artificial reef over time and well worth exploring.
Technical divers can experience the magnificent SS Stanfield. This monstrous 120m/400ft wreck was sunk in 1916 by a U-boat. She rests in 62 meters of water with her upper deck at 45m/147ft. The wreck is overrun with a wide range of marine life and offers a fascinating look at history and plenty of opportunities for exploration.
Although you may never have heard of Cabo de Palos before, if you add it to your scuba diving trip in Spain you won't regret it and experience some of the best diving in the Mediterranean.
The Balearic Islands – Majorca
A scuba diving holiday in Spain would not be complete without a visit to the Balearics. The four islands, Mallorca, Menorca, Ibiza and Formentera, have over 80 dive sites and are famous for a rich and diverse marine life, stunning topography and a host of varied and exciting wrecks.
At the more open sites, you can regularly encounter huge schools of fish, including barracuda, large groupers, jacks and stingrays. There is also a healthy population of small fish like red mullet, cardinal fish, damselfish and bream. If you love critters, there's no need to worry about an abundance of octopus, and you can find a dizzying array of nudibranchs and more in every nook and cranny.
One of the most famous dive areas on the island is Palma Wreck Graveyard. 4 wrecks are nearby and at a depth accessible to most divers. The largest is an approximately 60 meter / 180 foot long freighter that rests in 27 meters / ~ 88 feet of water, although a dive is usually made to a depth of 24 meters / ~ 78 feet. Whether you are looking for fish life, wrecks or geography, the Balearic Islands has something for everyone!
Click here for more of the world's best dive sites
Presented by


Our Top Dive Sites of the World guide is brought to you by Suunto. We recommend using a Suunto dive computer scuba diving or snorkeling at one of these dive sites. Suunto is the world's leading designer and manufacturer of dive computers providing dive instruments for recreational, technical and freediving. You can learn more about Suunto.com.