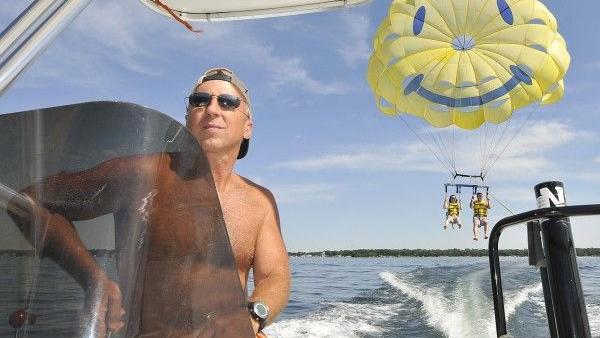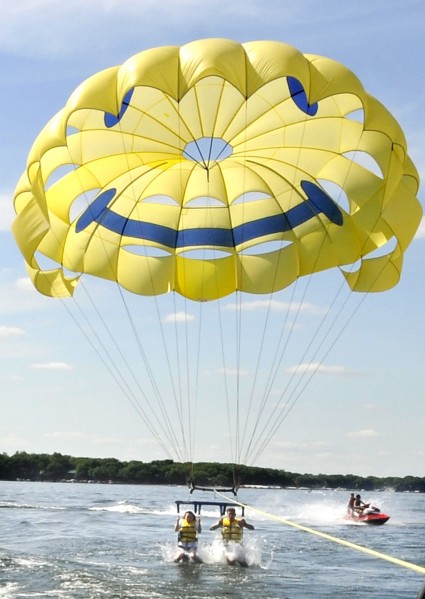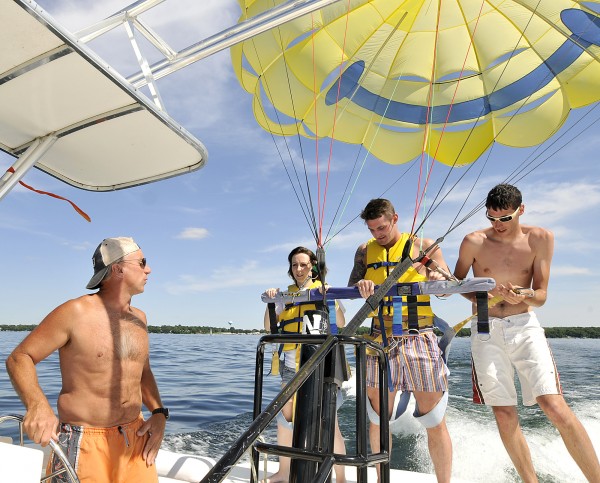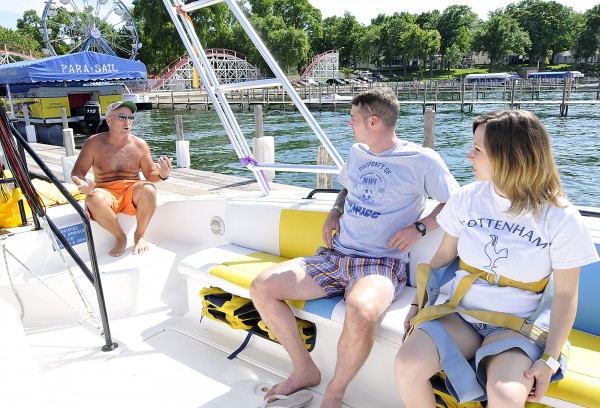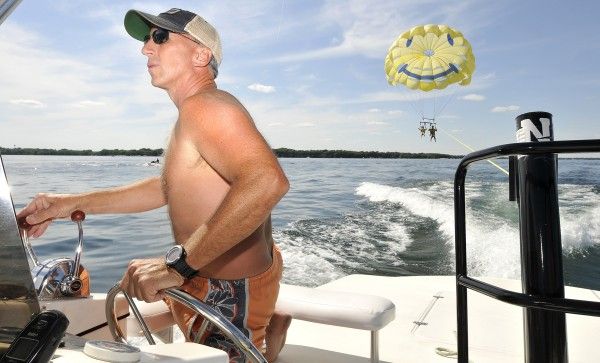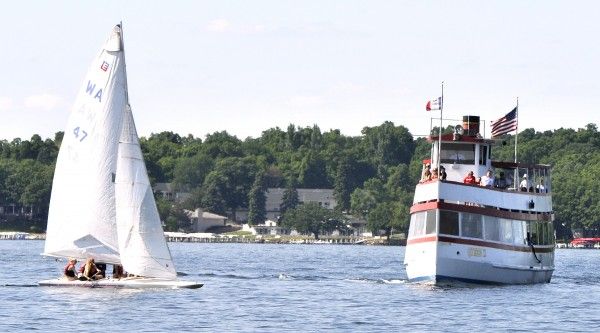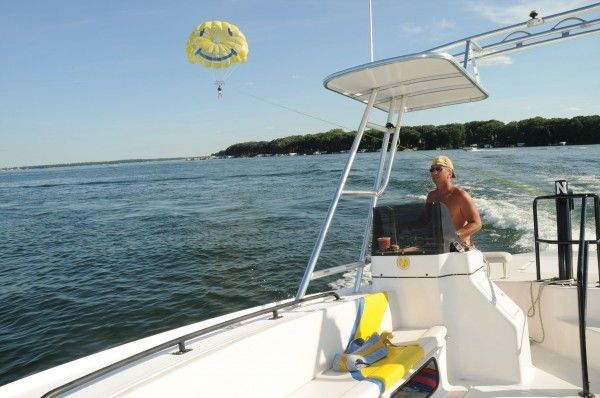 OKOBOJI, IOWA | Captain Tim Marler may not be a "man of steel".
After all, her work outfit of a pair of bright orange swimsuits wouldn't hide a superhero costume enough.
Still, Marler is known to fly as high as Superman.
And the owner of Extreme Watersports is always on the lookout for witty passengers to take along the way.
"I've always said the best way to see Okoboji wasn't by sea or land," Marler said with a smile. "Instead, it's 600 feet in the sky, on a parasail."
Located by the lakefront in Arnolds Park in West Okoboji, Marler has been taking parasailing thrill seekers for nearly 20 summers.
Simply put, parasailing is like being inside a kite. A harness connects up to three participants to a parasail, which is then connected to a commercial water sports boat, piloted by Marler or a member of his crew.
When the boat starts, the parasailing (with the passengers) becomes as airy as a bird in the sky.
"It's impossible to describe what it feels like," Marler said. "You are one with the elements and it can be very Zen."
OK … Zen is cool. But isn't it dangerous to be strapped to a smiling kite in the middle of a lake?
Source link